The staff of Angelina's attended the TESOL Expo in Philadelphia,USA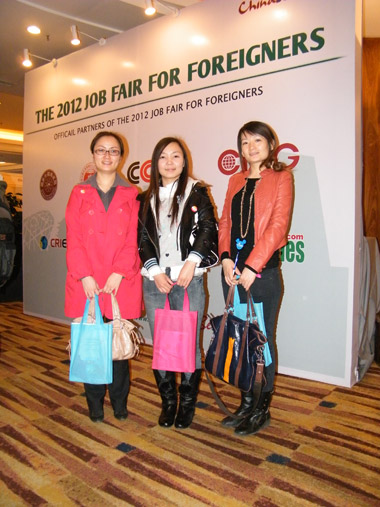 Job Fair for Foreigners, Beijing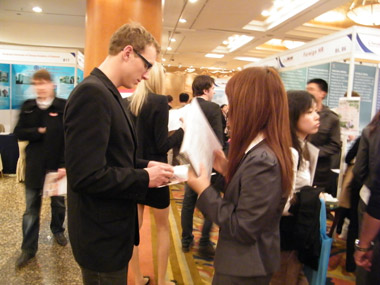 Job Fair for Foreigners, Beijing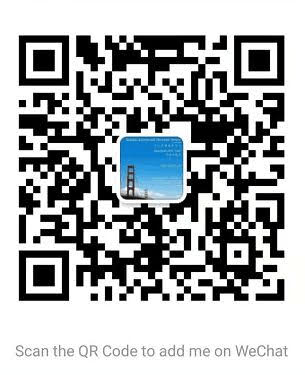 Inquiry Wechat Online
Why Apply For An English Teaching Job In China Through AnESL?Applicants who obtain a teaching position in China through our organization can benefit from the following:
AnESL only provide services to legitimate schools,Legal Offers with Residence Permit and Foreign Expert Certificate around China.
Interview Directly with the Employer before signing the contract.
FREE Placement: A friendly, personal and 100% FREE service; quick responses and helpful suggestions.Teachers keep 100% of their salary.AnESL successfully places hundreds of teachers in China every year.
EXPERIENCED support: International TEFL job recruiters with more than 18 years of experience and support system of former TEFL teachers.
Assistance with application and Visa process.
COMMUNITY: Network through social media with AnESL teachers on the job now!
REPUTATION: Finest reviews and testimonials in the industry!
10,000 - 45,000 RMB per month, depending on qualifications and teaching experience.
Benefits offered by a majority of our schools (see school ID accessed through jobs list https://cafe.anesl.com/joblist.aspx for specific information about each position) include:
12 - 22 academic working hours per week.
A free, well-equipped apartment.
A round-way air ticket for a one academic year contract.
Paid holiday and other allowances.
Work Visa and Residence Permit/Foreign Expert Certificate.
Our 35,00 employers are licensed and qualified to employ foreign teachers/experts.
For more information on all our teaching positions around China, Please visit https://cafe.anesl.com/joblist.aspx
If you are interested in obtaining a position, please send the following documents to [email protected] :
Your resume / CV
Scanned image of your passport
Scanned image(s) of your degree certificate(s)
Recent passport-style photo
Scanned image(s) of your teaching or TEFL/TESOL certificate(s) (if available)
Providing all these documents will greatly improve your chances of employment! Yes, Our Expert Staff will assist you in your application one by one!
We are pleased to announce that the new Cafe.AnESL.com system/website .

18 years in the making, our system has been completely re-written and incorporates the latest functionality with numerous enhancements, the new look system will provide a fresh, user-friendly experience for job-seekers and recruiters. It will also enable us to easily incorporate additional infrastructure in the years ahead. We strongly advise you to log in and you can do the follows:

1,You can Apply jobs that interest you most directly; Employers can get your Information via System's Email.
2,You also can get some Invitations if schools interest with you, and you can get notice via System's Email.
3,Please setting your Expected Work Provinces and Minimum Salary if you got lots of Invitations(More than 20 Invitations one week).Automatic match employer and applicant requirement. If applicant does not satisfy employer's expectation, applicant will be refused automatically.

You are also welcome to talk with our staff on Tel, Wechat or Skype.

As the largest agency in China, Angelina's ESL Cafe serves only serious applicants and employers!

Frequently Asked Questions at http://www.anesl.com/schools/faq.htm

Advice given by our CEO when being interviewed by a journalist of Public Radio International, U.S.A.: http://www.anesl.com/schools/advice.htm

Contact:

Foreign Affairs Office (Beijing)
Team of Angelina's International Placement Service, China
Email: [email protected]
Wechat: Waijiao1999
Skype: Foreignteachers
Global Free Consulting Hotline: 400-100-3658
Tel: +86-10-5166 3658,
Ext. 805 (US English), 810 and 804(UK English) or Ext. 809 (Chinese)
Fax: +86-10-5157 5996, 5157 5998
Address: Room 503, Aoyu Buliding, 2 Jinyuan Road, Beijing, China 102628
Website: https://Cafe.AnESL.com/
Angelina's International Placement Service, China

As the first recruitment Company for foreigners, since 1999, we have helped thousands of people get teaching jobs in Chinese schools as Foreign Experts , we only provide services to legitimate schools and all our foreign job seekers can get Foreign Expert Certificate,Work Visa and Residence Permit. It's our pleasure to service you.If you require any further information please do not hesitate to contact us.